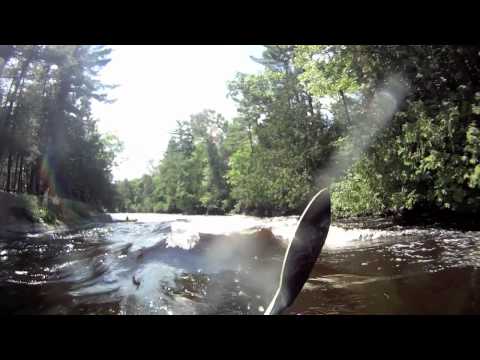 Hi Everyone, I hope you enjoy my first River Guide film shot with my awesome Go Pro camera! It takes such great footage (even underwater
  The Wolf River is in Keshena, WI and section 4 lands on the Indian Reservation so you need a permit to paddle it.  Drive to Big Smokey Falls Rafting and pay the $25 fee and get your band. When you take out, return your band and get $5 back.  The river is well worth the $20, especially at higher levels like this.
See you on the River!