The Brie
rley's Rapid, situated just 5 km west of  Rocky Mountain House has become one of the most sought after natural features in Alberta, and is nicely situated between Edmonton and Calgary. The area has often been a melting point for paddlers from both regions, and a great fun place to practice beginner and advanced freestyle moves.
The Brierley's are a series of sandstone ledges over on the river right side of an island constriction on the North Saskatchewan River. The ledges progress from nice user friendly waves right up to it's main feature, the Brierley's hole. The hole transforms itself from a very friendly flat hole / wave in low water to an enormous maelstrom of froth at levels above 400 CMS. Water levels can be checked at the Alberta Environment Water Basins Website . However to get a real appreciation for the feature, check out the YouTube video on this page!
The main feature has great eddy service on river right, and a good washout, even at the higher levels. It is in essence a perfect hole feature for freestyle.
In the summer months, you may see the occasional jet boater, but the locals are very aware that the feature is frequented by paddlers and typically give us a great berth from which to be safe.
 Location
The Brierleys Rapid is right beside the Rocky Mountain House National Historic Site just west of town. Coming from the West side of town, you will drive through town on Highway 22. Just past the 7-11 store, you will come to a set of lights and you will be able to see the Shoppers Drug Mart at the intersection corner. Take a left at this intersection, which will place you on Highway 11A. Drive through the townsite (you will pass the Hospital), and you will start to descend down to the North Saskatchewan River. Cross the bridge and continue on for a few kilometres. You will soon pass the turn off for the Rocky Mountain House National Historic Site, but continue on until you see a large gravel pit on the left side of the road…you will be turning at the next intersection.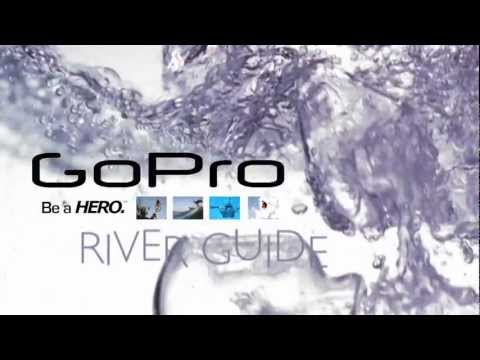 Turn left at this next intersection (Range Road 80). You will travel down the Range Road over a set of railway tracks and the road will soon go into a gravel road up to a T-Intersection. You now will be turning left on Township Road 392 and driving on this road until you reach the cattle-guard crossing marking Rocky Mountain House Historical Park entrance (south entrance) to the Brierley's. Upon entering the park you will soon see the boat launch. You can park here, or just down the road to the main parking area. Please NOTE, this is a National Park, and you will be required to pay a very nominal fee for entering and parking in the park…but it's only a couple of bucks.
There is a cook shelter, and tent camping here as well for those wanting a few days to play. There are even traditional tipi sites in the park, which makes for a very unique experience for paddlers and especially families.
World Kayak Brierley's Hometown Throwdown 2013
Well, once again, the Brierley's Hometown Throwdown was a huge success, with may folks having a great time with some fun activities and great comps!
Once again we had some amazing local Affiliate Sponsors supporting the event, and throwing in some great prizes to boot.
Scott Subaru / Undercurrents Calgary – Jackson Kayak Karma Medium Draw
Aquabatics Calgary – Weekend Instructional Course & a Kokatat Maximus Prime PFD
Outdoor Gear Canada – GoPro Hero 3 Silver Edition Camera
SylvanSport – Provided Registration Tent for Executive
Weatherford – Barbeque Services
Rocky Mountain House CO-OP – Food discounts
Parks Canada – Site Support
The event day started off fairly coolish, but once folks started to don their drysuits, the game was on. We had a fairly large group head up to the Blue Bridge for a run down lead by JD from Undercurrents and local paddler Graeme Toth. Everyone arrived to the Brierley's in one piece and took in some of the shenanigans out in the hole.
This year with all of the excessive flooding, the first big hole wave, dubbed "trash can" was pretty much blown out and destroyed, however just down
stream there were a plethora
of surf-able waves waiting to be shredded. Some of the river right bank had fallen down into the river and created some real nice down river play trains for kick flips, macho moves, and wave wheels. Sick! The main event hole at this level (220 CMS at event) is normally stickier, and not nearly as flushy, so it definitely has changed since the flood stage. It still proved to be a good feature to host the clinic and the main event.
Returning champ Tristan Louper was challenged by David Manning and Paul Manning – Hunter
in the men's advanced comp, where style and technique dominated. Paul Manning – Hunter executed some impressive front loop paddle tosses with a few no paddle cartwheels, while his brother Dave impressed the crowd with loops, blunts, and some consistent splitwheels. Tristan answered back with a repertoire of spins, rapid rotational cartwheels, blunts, loops, cartwheels, and a great Jedi paddle swipe with his beer helmet on. Technical scores were very close, however style point boosted Paul into first place with Tristan taking second and Dave third. Impressive display of skills!
Other notable competition winners go to Emmett Proulx who took first in the men's beginner division, Graeme Toth who took first in the men's intermediate division, and Hilke Beuck who took first in the women's division. Congrats to you all!
After the comp, folks gathered for the prize draw shortly thereafter. Congrats to Darcy Wilkins of Chilliwack BC who claimed his Jackson Kayak Karma Medium, compliments of Scott Subaru / Undercurrents Calgary . The next winner (sorry cannot remember the fellas name) claimed the GoPro Hero 3 Silver Edition Camera compliments of Outdoor Gear Canada , and the final grand prize winner was Robert Beuck who claimed the Kokatat Maximus Prime PFD compliments of Aquabatics Calgary . Congrats to all of the other winners who received schwag from all of our great World Kayak Sponsors.
After the prize draw, the skies got angry and it began to hail on us, just after finishing up our barbeque at the Parks Canada cookhouse. It was certainly nice to be out of the pelting rain and hail to enjoy a great burger meal. Thanks go out to all of the volunteers for their help in making the event a success. Special thanks go out to Scott & Carrie Van De Sande for once again organizing the prizes and t-shirts for folks and Pam & Tanner Bartmentloo, for their time in organizing the food for everyone post event. Thanks guys!
I'd also like to thank Ernesto Flores from Scott Subaru for supplying the hot Subaru XV Crosstrek,  JD from Undercurrents Calgary and Luke from Aquabatics Calgary for supplying demo boats and for their support at the event. Thanks fellas!
World Kayak Brierley's Hometown Throwdown 2012
The Brierley's played host to it's first World Kayak Hometown Throwdown in July 2012.
At the time, an Alberta Ambassador had yet to be established, however organizer Eric Albert had been seriously considering taking on the Ambassadorship during this time frame. Instead, Eric invited his good friend and  British Columbia World Kayak Ambassador Chris Ryman to the event, to host it on behalf of World Kayak, and to teach Eric the ropes.
The event spanned over the weekend and included some great
food, and good times by the locals from Edmonton, Red Deer, and Calgary…we even had folks all the way from Chilliwack and Abbotsford British Columbia!
Upon hearing that World Kayak and the Rocky Canoe Club were hosting the event, many local Affiliate Sponsors stepped up to the plate and donated some great prizes for patrons and volunteers to the event. We sincerely appreciate the contributions all of these sponsors provided to the event:
Scott Subaru / Undercurrents Calgary – Jackson Zen 65  Draw
Scott Subaru – SUV Pop up Tent
Aquabatics Calgary – Creeking & Swiftwater Rescue Course
Endless Adventure – World Kayak Support / Gear Deals
Western Canoeing & Kayaking - Stohlquist Rocker PFD
Just Liquid Sports – Two Introductory Creeking Courses
SylvanSport – Provided Registration Tent for Executive
Chevalier Geo-Con – Water / Toilet Services
Weatherford – Barbeque Services
Rocky Bakery – Food Services
Rocky Mountain House Subway – Great subs for lunch
Rocky Mountain House M&M Meats – Burgers / Meats
Rocky Mountain House Sobey's – Condiments
Rocky Mountain House McDonalds – Coffee
The gang at Scott Subaru and World Kayak Alberta Ambassador Eric Albert together innovated a great affiliate sponsorship with another WK Affiliate sponsor Undercurrents Calgary in creating a Kayak Draw for the event. Scott Subaru ended up purchasing a 2011 Jackson Kayak Zen 65 direct from the Jackson Kayak factory and had it delivered to Undercurrents Calgary. Tony Palmer
from
Undercurrents graciously brokered the boats, and we had the boat available for Scott Subaru to display on top of a 2012 Subaru Outback, up until the big draw at the Brierley's Hometown Throwdown.
With the kayak draw, Scott Subaru threw in a great set of Thule Kayak Stackers, which was an additional item given to the person who won the kayak. The draw consisted of ticket purchases of 1 ticket for $5 or 5 tickets for $20. This draw raised a great amount of money for the Rocky Canoe Club's initiatives in developing kayaking in the region. The winner
of the Zen along with the Thule Kayak Stackers was Reed Dixon from Lacombe Alberta. Reed was extremely excited about the win, and has since become quite the boater in his new Zen! Congratulations Reed, and thanks Scott Subaru & Undercurrents!
Plenty of other prizes were delved out to the patrons and volunteers to the event, and we were happy to see so many people walking away with something or other from the event. A great start for future Brierley's events!
Huge thanks go out to Lori Davis and Grant Chevalier for all their dedicated hard work for the RCC club and for the WK event. Another huge kudos goes out to Matt Burton of Aquabatics who taught clinics on and off the water, and helped out with round the area duties…like cookin' up the bergs! Big thanks also go out to Scott and Carrie Van De Sande for their work in the t-shirt designs and production of the shirts for the event. Thanks also go out to Ernesto Flores of Scott Subaru for helping out with extra little duties here and there. And of course last but not least Chris Ryman, for his help in teaching me a few things on and off the water, and being a great presence as always at our events. Kudos to you all, and I hope to see you all again next year!